I am not your average Franchise Advisor, Speaker or Consultant. I have over 30 years of real-world, first-hand experience in franchising businesses, having been a Franchisor, Franchisee and Supplier, with multiple brands.
As a franchise expert, coach and consultant, most often I'm asked how are you actually helping your franchise clients? This is what I tell them.
I help franchisor executives and franchise owners reduce risks and improve results by providing level-headed expertise.
My goal is to help others achieve meaningful success that benefits everyone.
Contributions:
30 years of real-world, first-hand experience in franchising

Personal connections with clients

Genuine and authentic approach

Great listener, asking good questions

Problem solver, multiple solutions to consider

Risk management expertise

Offer real solutions, practical and tactical things you can do

Value added services: Franchise Lifecycle Program Series, Coaching & Consulting, Speaking and Advisory Boards
VALUE-ADDED SERVICES
Franchise Lifecycle Program Series: This program is a 4-part video series, created as an accelerator for your franchise business. I can present it at your brand virtual conference or as a one-on-one coaching session with franchisees.

Advisory Board: I help create franchise Advisory Boards to help business owners with improved decision making, managing risk and increased accountability structure in their organizations. Typically, I'm working as a consultant to set up a new board, or to help improve an existing board, and sometimes serving on the board to help it be effective.
ZorForum Groups: It is a Mastermind Group designed exclusively for emerging franchise leaders. By Joining ZorForum, you tap into a moderated mastermind group of 6-10 like-minded founders, CEOs, and principals of franchised brands coupled with the long-term support and resources you need to get on the fast track to franchise success.
Franchisor Coaching & Consulting: My approach is to take the time to get familiar and connect with my clients. I like to know the full situation and context and personalities involved in any business. I'm known for being a good listener, and asking good questions, then offering thoughtful advice and typically a range of options for my clients to consider as possibilities. I like to help other people do their job better, rather than doing the work for them – more of a coach or advisor.
Just a few statements from my clients…
RELATABLE…ENGAGING & INSPIRING!

John took the time to get to know our company, culture, brand and it really showed!

He offered up clear, concise best practices for our franchisees during our annual conference

He's a thoughtful strategic thinker with a deep understanding and knowledge of franchising and the franchise relationship

He is always well prepared, and has experience from the franchisor executive team, franchisee, and various board positions. His openness and willingness to share best practices and mistakes he has made or seen along the way is extremely valuable.

The value that he brought to the table in terms of knowledge and connections was tremendous – so much so that we asked him to be one of our board members.

John is just so darned nice! He treats all of us like we are a big deal!

He is not afraid to ask tough questions and challenges the shareholders to look at their business from different perspectives to see where the greatest growth potential for them is.

John is a creative problem solver who inspires you to work through issues based on the facts in front of you.

John has been an absolutely incredible asset in helping the Board – as well as our executives team – resolve problems, explore new opportunities, define and develop strategies, fine-tune business plans, dissect financials with care and guidance, and always add sage advice to any consideration we face.

You can read more client reviews here.
HOW I WORK WITH CLIENTS
All of my services are customized and personalized as possible to fit my client's needs. I work on an individual level to familiarize myself with the business and people involved, and the reality of the situation, identifying the various issues, so I can offer practical solutions. By taking the time to listen and asking better questions, I can get to the issues at hand quickly, then apply my experience to offer ideas, perspectives and solutions to the client.
You can use the link below to schedule a call with me and complete a brief survey questionnaire so I can gather important background information on your business in advance. The complimentary 30-minute call is an opportunity for mutual exploration to see if your needs are a match for my services and whether or not I can add value to your situation. In any case, I will offer you new ideas and understanding, and likely give you suggestions or other resources, even if we don't work together. Let's talk!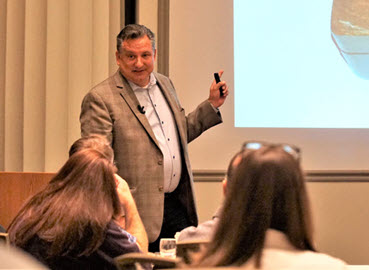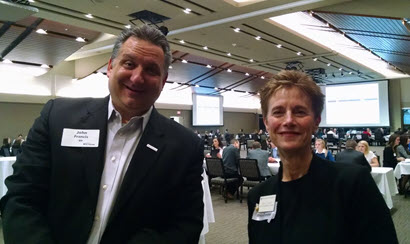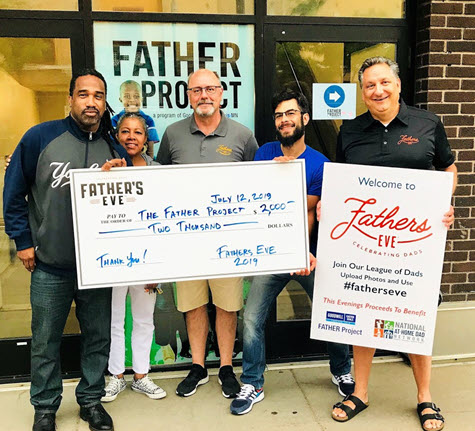 All of our franchise owners found the information and your professionally relaxed presentation style beneficial.
John's personal experience growing up in the franchise hair care business, as well as his later involvement with other franchises and businesses, gives him a unique insight into our business. He has excellent business judgement, and his involvement in other franchise systems is valuable in that he can share some non-confidential best practices with us.
John has been a Mentor over the last year for us through the IFA mentor program. Over the year, John has been a huge help to us as an emerging Franchise to get our business going. He has give us a lot of ideas and has connected us to a number of people that we have needed. John is a great guy with a wealth of knowledge and is very well connected in the franchise world.
I was listening to a FBR (Franchise Business Review) webinar and was very impressed with John's discussion of how to handle a struggling Franchisee (I actually used his strategy recently with success). I looked him up to learn more about his background, realized we both live in the Twin Cities, and contacted him about a personal meeting – which he graciously accepted. We met yesterday and I once again was impressed with his knowledge of the Franchise Industry, and am so grateful for his time and the "nuggets" he shared. I will continue to use these through the rest of my career. I highly recommend you too learn more about "Johnny Franchise" and follow his blogs – great stuff.