John Francis is an enthusiastic, engaging, and entertaining public speaker, advisor and coach because he speaks from experience and he speaks from the heart. Franchising is in his blood, and his parents were true pioneers in the industry, turning their family haircutting business into a 1,000-salon franchise empire. He has been a franchisee and a franchisor, and has a deep understanding of the issues both face. Engage with John and you and your franchisees will learn how to look at your business in new, positive, and profitable ways.
MY LIFE IN FRANCHISING
1968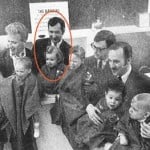 I begin my career as a male model at the age of 1. That's my dad, Joe Francis, behind me, a master of P.R. for his The Barbers salons.
1969-1973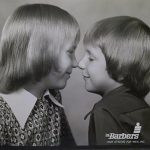 I continue getting modeling jobs for the Barbers. Is it because I work for free?
The Barbers grows and develops
"The Barbers" develops into a national brand and franchise system.
1990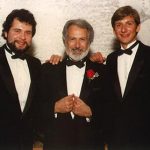 I begin working in the family business in my 20s, learning the ropes by taking on roles in every aspect of the franchise system. By now, The Barbers, Inc. is the International Franchisors of Cost Cutters, City Looks, and We Care Hair salons.
1992 Russian Group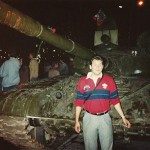 The Francis family journeys to Russia and France to open franchise salons internationally. Things take an unexpected turn when a political coup erupts in Moscow.We also signed an international Master Franchisee based in Paris.
1999
With my family, and our corporate team, I play a key role in the sale of The Barbers, Inc. to Regis Corporation.
2001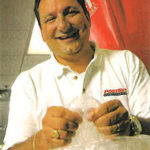 I become an Area Franchisee / Developer for PostNet in the upper Midwest, opening 17 stores from 2001 to 2011. As a Multi-Unit Franchisee, I served on their Advisory Council and as Chairman in 2007, and worked at Corporate HQ as "Strategic Business Advisor" until April 2013.
2003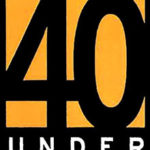 Named to the Minneapolis Business Journal's "40 Under 40" list of notable young entrepreneurs.
2008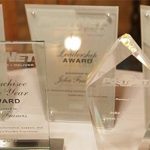 Named "PostNet Franchisee of the Year"Recognized as the International Franchise Association's (IFA) "Franchisee of the Year"
Sport Clips – Board of Directors

I joined the Sport Clips Board of Directors in early 2009, and enjoy serving the ownership and leadership team there.
Board Member and Advisor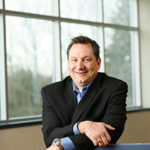 In recent years, I've worked with other franchise brands as an advisor and Board Member, helping the owners and management get where they want to go – systems include : Sport Clips, PostNet, Office Pride, Big Frog T-Shirts, Seva Beauty, and others.
"Johnny Franchise" to the franchise industry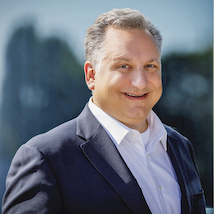 Now, I'm continuing my focus on helping others with their franchise businesses, working independently and making an impact where I find the opportunity to do so – as an Advisor, Board Member, Consultant and Speaker. August 2021 - Received very first ZorForum Franchise!
MOST RECENT ACCOMPLISHMENT
August 3, 2021 - Awarded very first ZorForum franchise

PRESS RELEASE: ZorForum, a "first-of-its-kind" peer sharing and networking franchise connecting emerging franchisors with the tools, resources, and knowledge they need to thrive, recently announced that John Francis, a leading franchise expert, consultant, and advisor with more than 30 years of experience, has been awarded their very first franchise. Read more here >>>
IFA Membership Committee, Member 2003 to present
IFA FranShip Mentor, 2011 to present
IFA Board of Directors, Member 2007- 2008 and 2009 - 2011 (two terms)
IFA Executive Committee, Member 2008
IFA Franchisee Forum, Chairman 2008
IFA Franchisee Forum, Vice Chair 2007
IFA's Franchisee of the Year 2008
Area Franchisee and Multi-Unit Owner of PostNet 2001-2013
Promoted and developed 17 new locations in MN and WI, with service and support, as well as owned and sold a variety of PostNet stores on my own in the Twin Cities.
Served on the Advisory Council from 2002 to 2004, re-elected in 2005 and served as Chairman in 2007.
Served as Vice Chair of the Finance Committee
Launched Franchisee Peer Group program
Advisory Council Leadership Award 2006
Franchisee of the Year 2007
Worked with Franchisor as Strategic Business Advisor from 2011 to 2013
Board of Advisors, Office Pride, December 2012 – December 2022

Board of Directors, Driessen Water/Ultrapure (Culligan Water), September 2014 – April 2023

Board of Advisors, Big Frog Franchise Group, July 2014 – Present

Board of Advisors, DreamMaker Bath & Kitchen, November 2016 – Present

Board of Advisors, Just Between Friends Franchise System, Inc., July 2017 – Present
HOW I CAN HELP
I am not your average Franchise Advisor, Speaker or Consultant. I have over 30 years of real-world, first-hand experience in franchising businesses, having been a Franchisor, Franchisee and Supplier, with multiple brands. With more wins than losses, my goal is to help others achieve meaningful success that benefits everyone.
I help franchisor executives and franchise owners reduce risks and improve results by providing level-headed expertise.
My approach is to take the time to get familiar and connect with my clients. I like to know the situation and context and personalities involved in any business. I'm known for being a good listener, and asking good questions, then offering thoughtful advice and typically a range of options for my clients to consider as possibilities. I like to help other people do their job better, rather than doing the work for them – more of a coach or advisor.
I can offer you my "Franchise Lifecycle" program as a video series, also as a Keynote speaker at your brand annual conference, and coaching time one on one. Also, I have developed a niche for creating new Advisory Boards to help owners with improved decision making, managing risk and increased accountability structure in their organizations. Working as a consultant to set up a new board, help improve an existing board, and sometimes serving on the board to help it be effective.
Implementing an Advisory Board has been the best decision! John helped us through every step of the process, hearing our needs and weaknesses and introducing us to people to fill the needs we had. The value that he brought to the table in terms of knowledge and connections was tremendous – so much so that we asked him to be one of our board members. He is a perfect fit for our organization. John facilitates our quarterly meetings, keeping us on track and helping us get through each agenda item in a timely manner. John is a solution finder and I can't imagine my advisory board without him. If your brand is entertaining implementing an Advisory Board – please don't wait…do it today!
John Francis is a great communicator and has a wealth of information to offer. John explained the importance of strategic thinking, vision and planning when considering future expansion within a franchise system. He provided spot-on analysis and explanation. He left our group feeling empowered and ready to take the next steps to grow the brand.